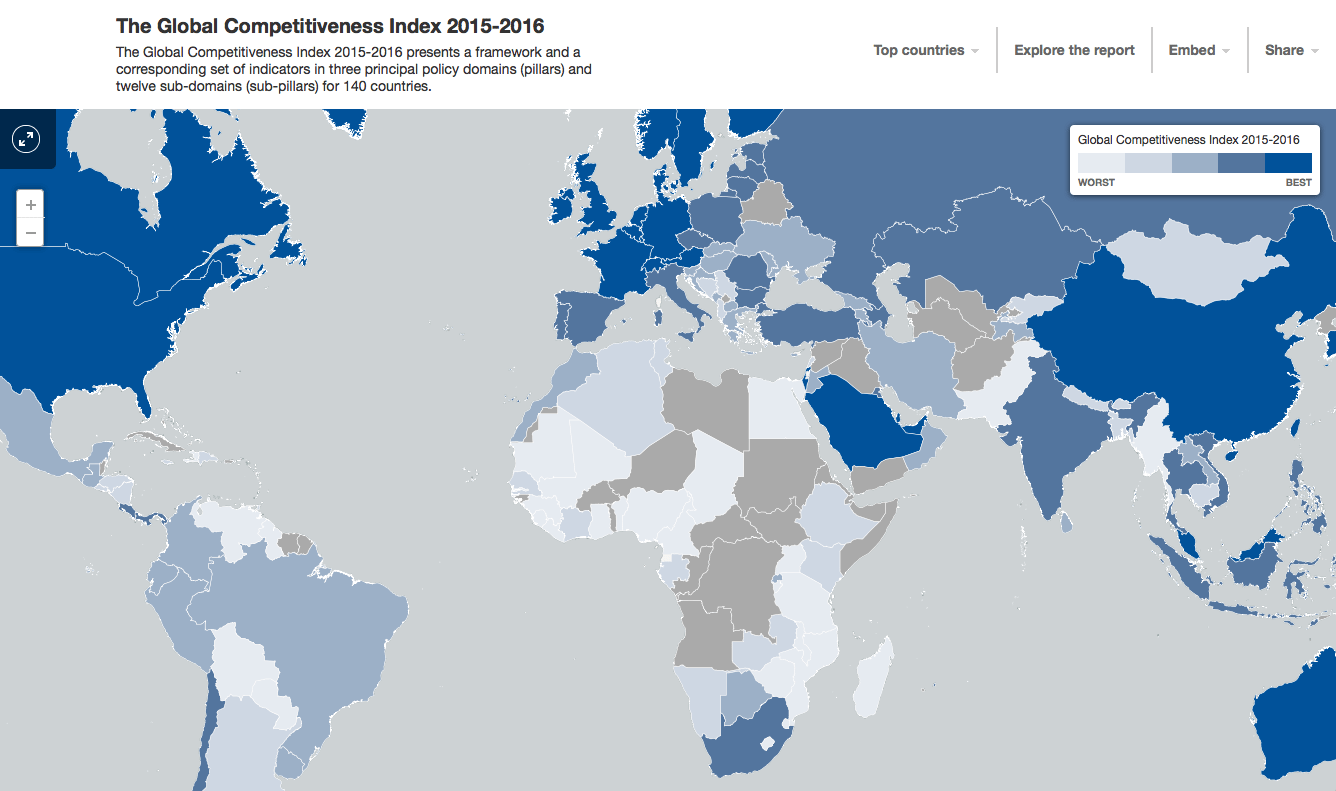 (Image from World Economic Forum.)
The World Economic Forum has released its 2015-2016 Global Competitiveness Report. This report assesses the competitive landscape of 140 economies, "providing insight into the drivers of their productivity and prosperity."
The full rankings index can be found here; the Report also includes a useful interactive map which visually indexes the competitiveness of the 140 countries.
In the African continent, the most competitive economy was Mauritius, in 46th place, ranking it just below the Russian Federation (45th), and higher than many other countries such as the Philippines (47th), Turkey (51st), India (55th) and Mexico (57th).
The other top African countries were South Africa (49th, climbing seven places due in part to improvements in Internet bandwidth and innovation), Rwanda (58th), Botswana (71st) and Morocco (72nd). Nigeria placed a shockingly low 124th. Despite its significant GDP and market size, Nigeria scored low on the efficiency of its goods market (100th) and financial markets (79th), as well as the poor health of the workforce (134th) and inefficient higher education (128th). Nigeria's inefficient infrastructure (133rd) was singled out as the single most problematic factor for doing business in the country.
This is an Africa Business Blog post, presented by CHANG LAW. The blog series is posted on CHANG LAW's International Arbitration (IA) Blog page, and covers a range of topics related to doing business in Africa.