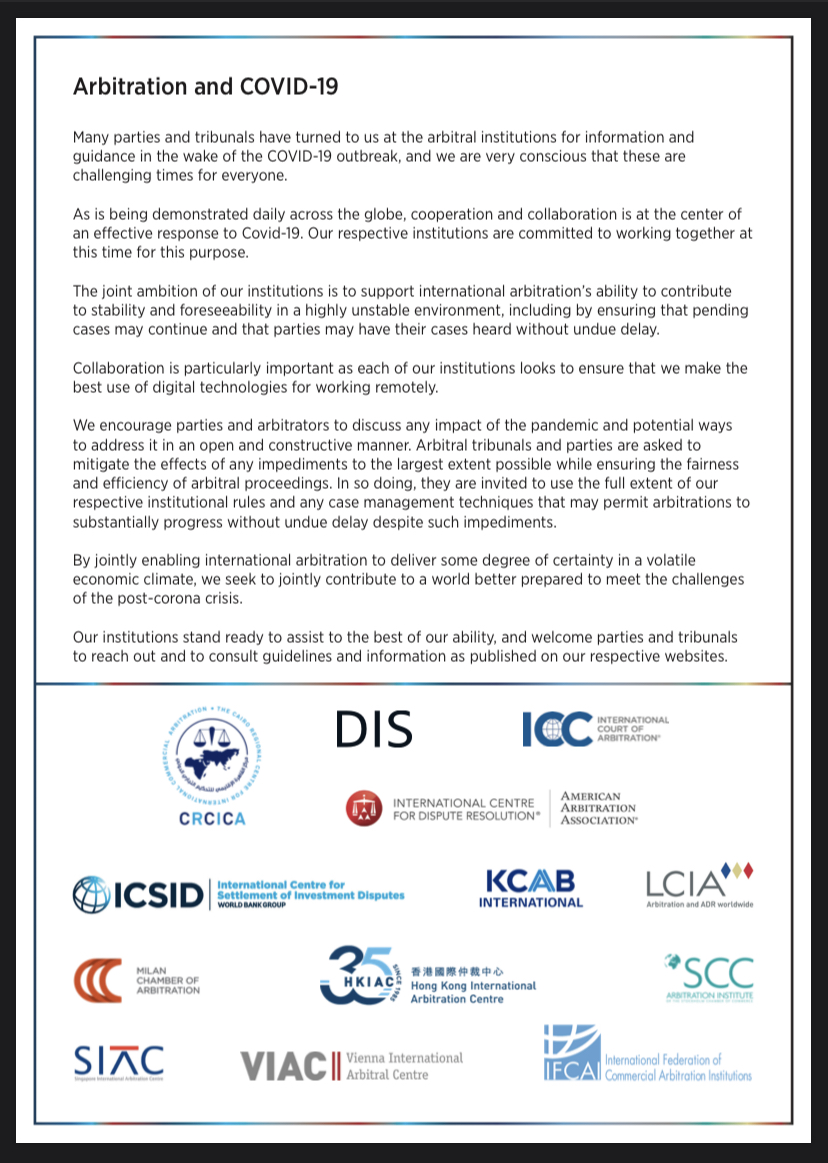 How will my arbitration be affected by COVID-19?
In a recent joint statement, arbitral institutions serving all around the world have come together to help answer questions about arbitral proceedings affected by COVID-19. With the implementation of social distancing and suggested bans on group gatherings, arbitration hearings have not been able to proceed as usual. However, these arbitral institutions are working to help create more stability in the midst of the unknown.
First, the institutions reminded parties and tribunals affected by COVID-19 to discuss the potential impacts and how they would like to address them. The cooperation and collaboration of the parties is necessary in order to constructively and expediently move forward with cases.
Second, the institutions are opening up their rules and case management techniques to assist affected proceedings in continuing without undue delay. Further, parties may reach out to institutions and reference various guidelines as may be necessary—such as guidelines on virtual arbitration proceedings. The participating institutions include: